Majik Box Announces the Body Blow Jake E. Lee Mod Overdrive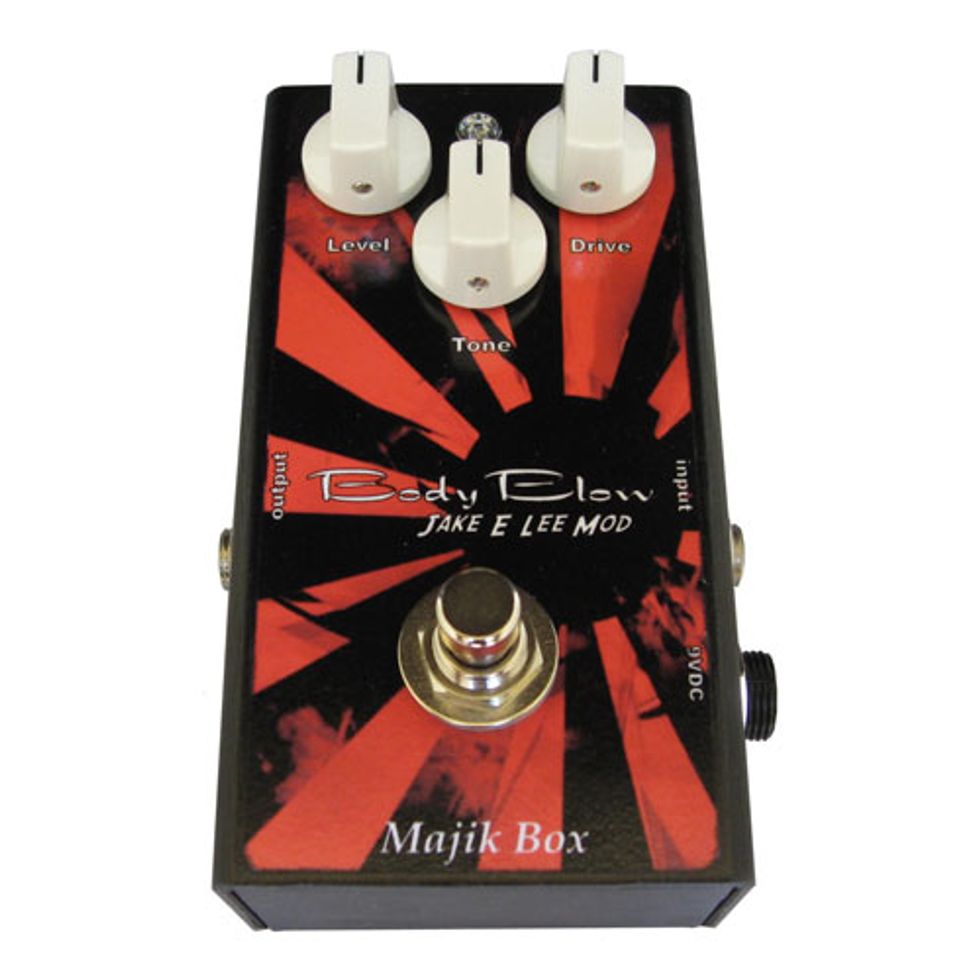 Torrance, CA (September 26, 2014) -- After months of R&D and serious road testing by the man himself, Jake E. Lee (current Red Dragon Cartel and former Ozzy Osbourne and Badlands guitarist), Majik Box is proud to begin shipping the new Body Blow Jake E. Lee Mod overdrive.
Never truly happy with any overdrive pedal in his arsenal, Jake and his guitar tech Scott Bell asked Majik Box to modify the company's Body Blow overdrive to his exacting specs. The key idea behind this mod was to give the Body Blow more "bark and grunt" for his solos. And although the standard Body Blow has a significant amount of midrange in its tonal palette, he was looking for a EQ modification to the pedal that would take his usual Charvel Strat bridge humbucker into a low-mid-range focused, P-90 pickup territory, in addition to adding a nice dollop of gain.
After several iterations, Majik Box finally achieved this goal and developed a mod that truly gave the Body Blow a totally new character.
Features:


Heavily modified Body Blow overdrive circuit.

Gain, level and tone controls.

True bypass circuitry.

Hand-wired and built in Torrance, CA.

Street Price: $239.99
el Dom 12 Oct - 18:05
Reputación del mensaje :100% (1 voto)
la neta parece como diseñado por JOYO

Permisos de este foro:
No puedes
responder a temas en este foro.