Metal Pedals Release the JH-3 Johnny Hiland Signature OD/Distortion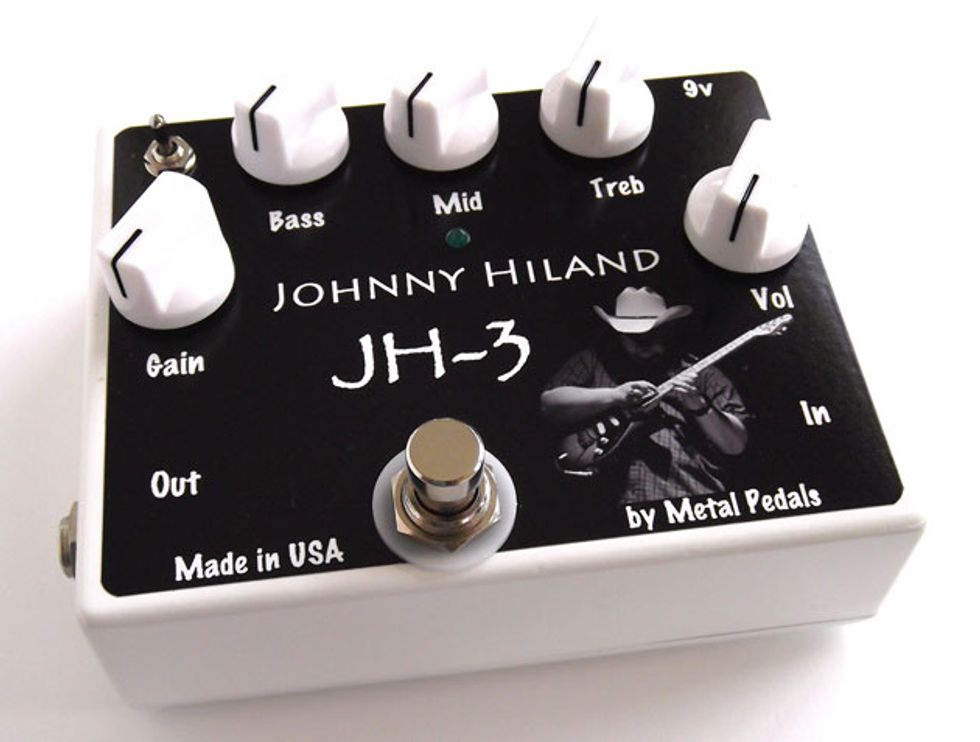 Bordentown, NJ (September 29, 2014) -- Adding to the company's line up of cutting-edge effect pedals, Metal Pedals has unleashed a new distortion created for the great Johnny Hiland and now available to the public – the JH-3 brings real amp tone with powerful active EQ for amazing tone shaping and unlimited possibilities. The gain ranges for low to high-gain and features their high-gain noise reduction for the face melting loud players. Designed to appeal to wide range of guitarists this pedal hits all the right spots with a real pre-amp sound that with make you forget your using a pedal.
JH-3 offers the following features:



Five knobs to control Gain, Bass, Mid, Treble, and Volume– allowing you to fine-tune your flavor.




Our propriety N.R. Noise Reduction for High-Gain operation




Die-cast Aluminum case offer protection and durability




True bypass on/off switch




9-volt operation and standard DC input (Battery included)




Point to point 22 gauge wiring and component placement



Pricing information:
Street $235
Aunque en los últimos meses no me han gaseado los drives, éste se escucha bastante bien, mucha claridad sonora que respeta el carácter del instrumento y ahora sí como dicen en la jerga de los Adictos: muy orgánico.

Permisos de este foro:
No puedes
responder a temas en este foro.