el Lun 27 Oct - 7:37
Reputación del mensaje :100% (1 voto)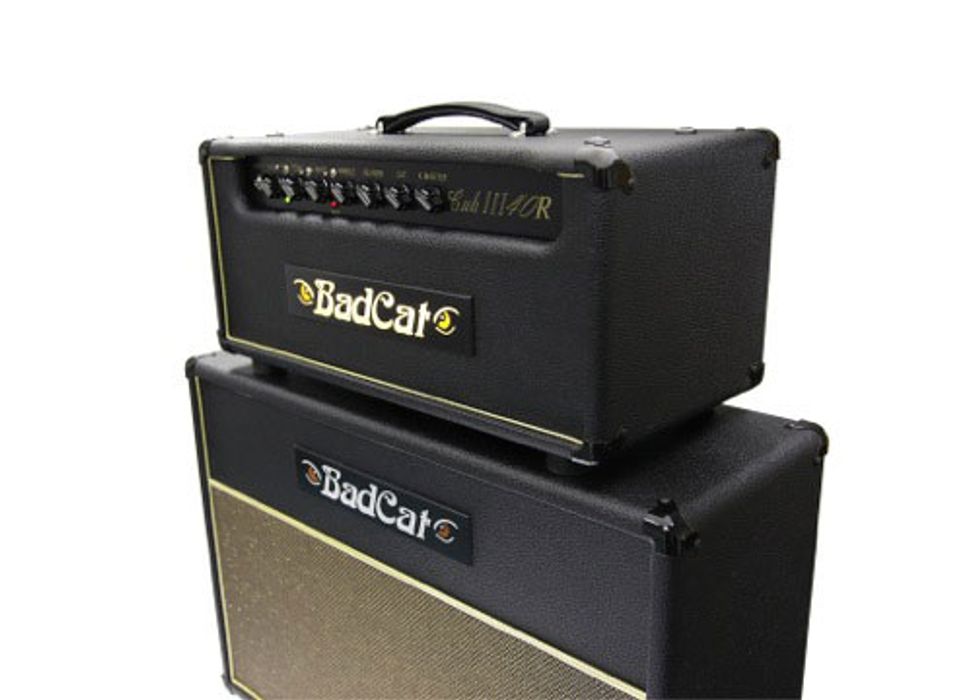 Bad Cat Holdings is proud to announce the release of the K Master volume circuit. The K Master volume is an innovative design that works differently than any other master volume circuit currently available on the market.
The K Master sits like a separate amplification circuit between the phase inverter and the power tubes. The circuit is able to drive the power amp independently to full potential and beyond, without the usual need of the preamp being driven hard.
Unlike any other master volume circuit, The K Master allows for separate control of the power amp and preamp section. The power amp is no longer dependent upon the voltages coming from the preamp to reach its output potential.
This matters, because you can now do three things that previous designs, either didn't do very well, or were unable to do at all.
Power tube distortion with a clean preamp - The power section operates independently from the preamp, the power tubes can be driven into overdrive without pushing the preamp. The sound is a described as a very sweet and glassy with a mild overdrive that is extraordinarily touch sensitive, creating the opportunity for new tonal pallets previously unavailable.
Extended clean headroom – Because the sections of the amp operate independently the power section can be brought to full output potential prior to clipping with a clean preamp. How does this help? Because you can get 15 watts of clean from a 15 watt amp or 30 watts of clean from a 30 watt and so on.
Low volume attenuation without loss of low end or dynamics - The K Master also does an excellent job at pure attenuation. It achieves this is a rather unique way by keeping the post phase inverter signals separate from each other unlike other post PI master circuits. The K Master utilizes a dual-ganged potentiometer. This arrangement eliminates the phase cancellation that occurs in post PI master volume circuits costing you low end frequencies and tonal loss when run a low volumes.
The K Master is available on all Cub III Series amps, available in 15, 30 and 40-watt models. The Cub Series starts at $1699 MAP and available at local dealers across the U.S.A and international markets.
https://youtu.be/FI8pZGDSnPc

el Lun 27 Oct - 8:57
Reputación del mensaje :100% (1 voto)
Suena bien cremoso... creo que me empieza a hacer falta un bad cat en casa
el Mar 28 Oct - 1:19
Reputación del mensaje :100% (1 voto)
en cuanto tenga dinero, mi marshall mg sale volando por la ventana del segundo piso de mi departamento!!!
el Jue 30 Oct - 16:57
Reputación del mensaje :100% (2 votos)
Y aunque no haya dinero también jejeje, no se crea compañero, es coto, hablando en serio se antoja bastante.

Permisos de este foro:
No puedes
responder a temas en este foro.